We understand that the world is not a commodity whereby we can draw out exhaustible resources leaving imprints on nature. It is not just "my" or "your" earth, but "Our Earth" which we share. Rise in temperature is creating and will further amplify disturbing impacts and havoc to humans, animals and the ecosystem for example change in weather patterns, heavy monsoon, extreme heat stress, loss in biodiversity and aggravated natural disasters. As a result, the need to expedite efforts to reduce anthropogenic Green House Gas (GHG) emission is urgent. Governmental policies alone do not suffice and hence leadership from businesses is pivotal to make progress. We see ourselves as an innovative sustainable business company and thereby we want to abide by adhering to the emission reduction target set under the Paris Agreement of 1.5°C. Moreover, we know that resource-intensive consumptions are the key impediments to achieve 1.5°C pathways.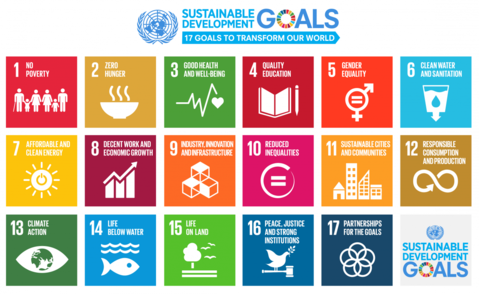 Photo credit: United Nation Sustainable Development Goals
We are conscious about Climate Change
We are voluntarily starting an effort to reduce our Corporate Carbon Footprint as well as Product Carbon Footprint which is an effort to enter the momentum to help mitigate adverse impacts of Climate Change.
We are taking a Corporate Sustainability journey by carrying out Life Cycle Assessment (LCA) of our Product and distribution process, that is, calculation of Scope 3 emissions according to the GHG Protocol of Product Life Cycle Accounting. A thorough LCA although not mandatory is imperative for businesses because most of the emissions are concealed in the value chain. Moreover, it will give us a picture of where our impacts are felt most. Currently, we have calculated carbon footprint for six of our products with data provided from our suppliers. We have set our system boundary from our Production house to Distribution center and where possible we have taken into account raw material acquisition from our suppliers.
In a similar vein, we are taking account of our Corporate Carbon Footprint. We have been using Renewable Energy (Ökostrom) in our office premise since the day our nutritional supplements were available on the market. This clearly shows our sheer concern towards our environment. We are serious about our impacts on nature and we believe development and profits are to be made with careful consideration of our footprints on nature.
Three of our products: Natalis, Natalis Pre and SportVital are already carbon neutral through the help from ClimatePartner. In addition, SanaExpert is currently putting its all effort into compensating the carbon dioxide emissions for the remaining product by carrying out our own project.
The offset project in Kenya is contributing to four UN Sustainable Development Goals (SDG) namely- 
SDG 1: No Poverty
SDG 3: Good Health and Well-being
SDG 6: Clean Water and Sanitation, and ;
SDG 8: Decent Work and Economic Growth.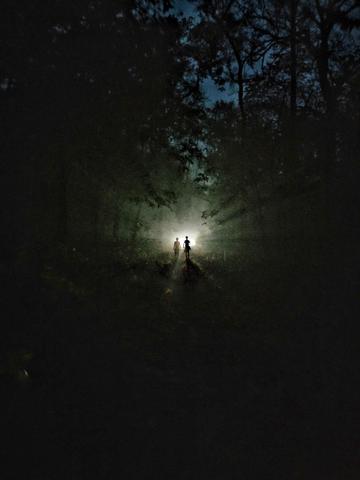 Photo Credit: Shuvani Thapa
We do not have a Planet B. Therefore, "Start where you stand, it is a never-ending journey" has been one of our mottoes. We continuously find loopholes where we can do something in our supply chain. Here are a few things that we do which you can also apply in your lifestyle:

Packaging using recyclable materials.

Switching off lights and equipment's when not needed.

Using reusable bags and omitting plastic bag usage.

Disseminating new information regarding social or environmental issues/research amongst our colleagues so that we learn from each other

Being careful of unnecessary water usage.

Optimizing our use of heating and air-conditioner.

Buying eco- friendly products for our usage.

Commuting using public transports, bicycle and seldomly use car.