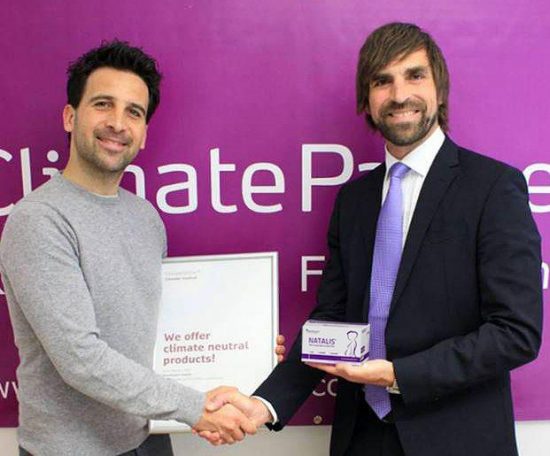 At SanaExpert, we work every day to ensure that people can experience an increased quality of life through high-quality supplementation. Accordingly, we are consistently pursuing this approach when it comes to climate protection and the sustainability of raw materials. From our point of view, climate protection is a joint task of the state, business, and society.
Out of conviction, we at SanaExpert have made high investments to reduce greenhouse gas emissions in the development and distribution of the products. According to the motto: "Avoid, reduce, recycle", recyclable paper and cardboard materials are used without exception in the manufacture of packaging and shipping materials.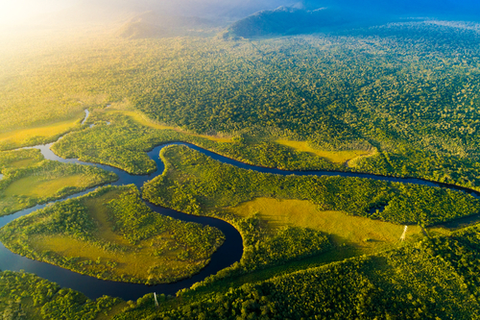 Climate protection has always been part of our growth strategy – through an exact calculation of the CO2 footprint with all greenhouse gas emissions that arise during the development and distribution of the products.
"Our first independent climate protection project for water treatment in West Kenya is designed for the long term. In this way we not only offset our emissions but also improve the living conditions for the local population," says Daniel Hasagic, Managing Director of SanaExpert Germany. "We are proud that we can offer our customers climate-neutral products thanks to ClimatePartner."
For transparency and traceability, we have instructed our suppliers, among other things, to be able to fully prove the origin of the raw materials across the entire value chain up to production. This data is continuously and consistently requested and checked.
Both future energy-saving measures by our suppliers and the effects of the optimized product, packaging, and shipping processes have been incorporated into our objectives.
For us, climate protection means recording, calculating, reducing, and offsetting our CO2 emissions.
SanaExpert wants to expand its cooperation with ClimatePartner even further in the future to meet its ecological responsibility towards current and future generations.
Feel free to follow us on ID 11159-1511-1001 or directly at www.climate-id.com/11159-1511-1001.